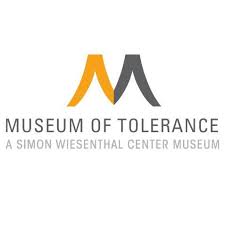 Professional Development and Training
Content Design, Development and Writing
Professional Development and Training
designed and facilitated a diversity and equity professional development cohort to build cultural competency and address topics relevant to diversity and equity for the Penn Hills School District in Penn Hills, PA; provided anti-bias professional development to the full faculty at Penn Hills elementary, middle and high schools (Sept/Oct/Nov).

facilitated multiple 2-day institutes in October, November and December at the Museum of Tolerance, training CA educators in the Teaching Tolerance curriculum.

facilitated a series of workshops on the topic "Upholding Mutual Respect: How to Confront Meanness and Bias" to all K-12 faculty at Moravian Academy (Bethlehem, PA).

provided a variety of professional development opportunities, on a range of equity and diversity topics, for Williamsville Central School District administrators, teachers, school counselors and student support staff.

facilitated an educator workshop at the Holocaust Museum of Florida titled "Inclusive Approaches to Teaching Immigration and Supporting Students from Immigrant and Refugee Families."

co-led a convening of educators at the National Museum of American History to continue development of a critical framework for teaching and learning about immigration and migration in US History.

facilitated an anti-bias seminar as part of the "Dismantling Bias and Racism In Education Series" sponsored by the Center for Strategic Solutions at NYU's Metro Center.

facilitated a seminar to K-12 educators at the Winchester Thurston School in Pittsburg, PA on anti-bias education theory and practice.

led a day-long teaching institute sponsored by the Global Studies Center at the University of Pittsburg, attended by over100 local educators, on anti-bias education strategies for teaching about human rights and global issues.
Content Design, Development and Writing
Professional Development and Training
designed and facilitated a diversity and equity professional development cohort to build cultural competency and address topics relevant to diversity and equity at the Graland Country Day School in Denver, Colorado; in addition, worked with school leadership, parents and the wider faculty. (2016-2017)

delivered professional development to Salamanca City Central School District middle and high school faculty on bias-based bullying; presented to students in Grades 6-12 on the topic of celebrating a diverse school community. (2016)

served as a an Educational Equity Consultant for the Center for Strategic Solutions (CSS) at the Metropolitan Center for Research on Equity and the Transformation of Schools (@ NYU), a comprehensive, university-based center that focuses on educational research, policy, and practice. (2015-2017)
Content Design, Development and Writing